The German Cycling Prize
The winners of the 2019 German Cycling Prize will be honoured during the awards ceremony at the Dresden trade fair on the evening of the first day of the congress. The 18,000 euro prize is awarded in the categories "infrastructure", "service", "communication" and "most cycling-friendly public figure" and will be presented for the 19th time. Moreover, the winner of the photo competition, which goes by the slogan "Cycling connects people", can look forward to receiving a voucher for a 5-day bicycle journey through the Ore Mountains.
This year, the chanson singer Max Raabe will be awarded the prize for the most cycling-friendly public figure 2019 and will present his song "Fahrrad fahr'n" (riding a bike) at the awards ceremony.
The German Cycling Prize is an initiative of the Federal Ministry of Transport and Digital Infrastructure and the Association of Pedestrian and Bicycle-friendly Cities, Towns and Districts in North Rhine-Westphalia (AGFS). The partners of the photo competition include the Cycling Industry Association (Zweirad-Industrie-Verband e.V. – ZIV) and the Service and Bicycle trade association (Verbund Service und Fahrrad e.V. – VSF).
Comprehensive information on the nominees and the awards ceremony can be found at www.der-deutsche-fahrradpreis.de.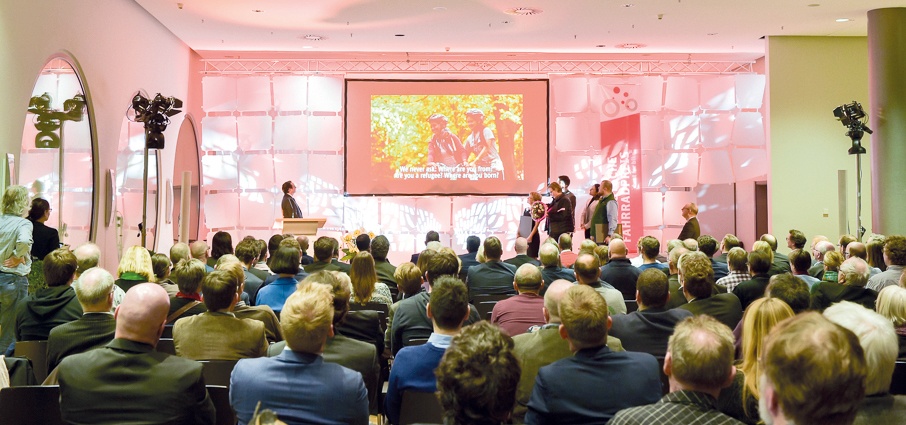 © Roland Breitschuh